Say Goodbye To FUEL, BUTANE, And GAS!
With its durable outer case, metal ring seal, and lock clasp you don't have to worry about water getting in and ruining this lighter. Whether you are using it for camping or you just need a light in winder circumstances, you will have a reliable lighter that can be charged on the go. Just touch the dual arcs to anything flammable, and you will have an instant fire, no need for butane or fuel!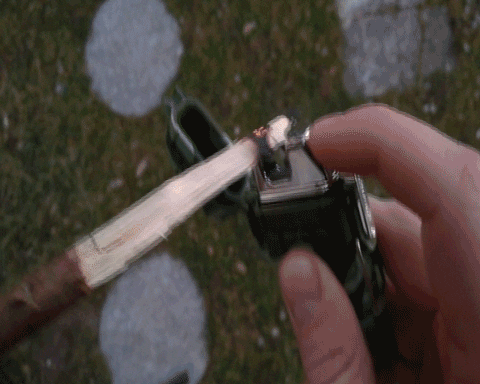 Featuring:
Double plasma arc design

, reliable even in high altitude, where the oxygen level is low;

windproof

, withstand the wind up to 80 mph (129km/h);

Waterproof

lighter with O-ring sealed cover and locking clasp, it can be completely submerged in water, with the lighting mechanism exposed, and still give light immediately after. This makes it the best option for trips in uncertain weather.

Strong zinc alloy

inside a structure and

hard ABS plastic

outside case make it

shockproof and durable

, so it is an ideal outdoor fire starter;

The internal

lithium-ion battery 220mAh

eliminates the need for liquid fuel, and it can be easily

recharged via any USB port

using the included cord. With approximately 250-300 times of usage per charge.

Easy starting

with the simple push-button operation, it has a convenient blue indicator that lights when in use and a 10-second time-out safety feature.

Robust & Durable lighter

that is exceptionally sturdy and has been put through numerous tests by customers around the world. It has been dropped onto concrete from high distances with no damage, making it perfect for outdoor enthusiasts who may face unpredictable environments.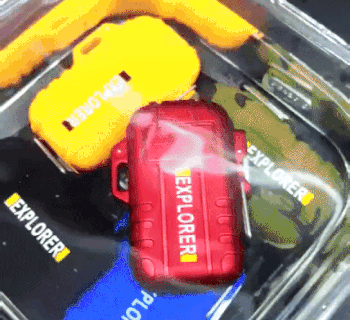 A Lighter You Can Rely On
Our electric lighter is a must-have for your survival bag or camping trip! With its 220mAh battery capacity, you can get about 60-100 lights per charge.
Specifications:
Type: Double Arc, Wind & Waterproof

Material: ABS, Zinc Alloy 

Size: 2.7 x 1.9 x 0.7 inches (6.8 x 4.8 x 1.8 cm)

Color: Orange, Blue, Green (Camouflage), Black, Red

Battery Type: Lithium 280mAh

Charging time: 1 - 1.5 hours
Package Includes:
1x Explorer Lighter (color of your choice)

1x USB Rechargeable Cable

1x Carrying Lanyard